Access Storage - Bolton Central
11 Browning Court Bolton, ON
1ST 4 WEEKS FREE *
Photos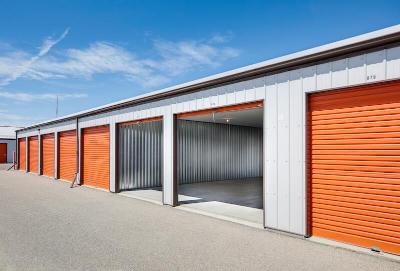 Hours
Office Hours

| | |
| --- | --- |
| Mon-Sat | 9:00am to 5:00pm |
| Sunday | closed |
Access Hours

| | |
| --- | --- |
| Daily | 24 hours/day |
About Access Storage - Bolton Central
Conveniently located on Browning Court, our facility has been offering Bolton storage units since 1994. We are proud to offer a safe and secure storage experince with security cameras, fire and burglar alarms and facility sprinkler systems. You can rest assured that your precious belongings are safe with us.
With over 23 years of experience in helping Bolton customers with their moving and storage needs, we like to think we are pretty professional. If you have any questions or concerns about an upcoming move, please feel free to call the office or come in and talk to one of our customer service professionals.
With a wide range of sizes and both heated and unheated units, we are sure to have the perfect storage unit to meet your personal, business or vehicle storage needs.
50% OFF 4 weeks on selected units - Call NOW for details
Features
Climate Control
Drive-up Access
Security
24 Hour Access
Parcel Delivery Acceptance
Packing Supplies
Dollies & Carts Available
Payment Options
Vehicle Storage
Hours
Office Hours

| | |
| --- | --- |
| Mon-Sat | 9:00am to 5:00pm |
| Sunday | closed |
Access Hours

| | |
| --- | --- |
| Daily | 24 hours/day |
Facility Reviews
---
TERRIBLE customer service. After Renting 2 units as business storage for years without issue …This storage place has been recently taken over by All Access Storage and their customer service is honestly terrible ! The 1st incident happened the week they took over, the gate stopped working while I was in the facility. Both myself and another tenant where locked in, I contemplated jumping the fence but then I saw another near by business person across the street, I asked them to please enter my code at the gate to get it opened. Thankfully that worked and we where only locked in for 45 minutes! Even their head office (who we where on the phone with) couldn't help! When I told management about the incident they insisted the gate was fine and not broken at all. Incident #2 …the door broke and fell completely off the track I insistently told Managenent the door was broken and not locked properly. 3 weeks past and finally it was fixed. As a point of reference when this happened on another unit I was renting with the previous owner it was fixed the same day. I called constantly requesting it be fixed and my products where not secure, not until I told them I would inventory the contents inside and if anything was missing I'd be billing them directly, was the door finally fixed. Incident #3 … the reason I'll be taking my business elsewhere. After years of renting these storage units I was 1 day late on my payment and they locked me out! Not only was the office person unhelpful when requested to remove the locks and take my payment they claimed that me saying "oh my god" was terrible and profane language - really? Run the other way! These folks have NO CUSTOMER SERVICE, once they have your money that's really all they care about. The place is now not well kept, messy, dirty, and doesn't work well at all.
---
Staff has been very friendly and very accommodating. Great service. Keep up the good work.
---
A great experience working with this company...very courteous and professional...would recommend their services...
---
All transactions were professional and accurate. We recommend this company very highly.
---
Excellent service, very clear guidance to make the move pleasurable.